Pradeepa Leadership Development School
A six-month online weekend school to help you become a
thriving
leader and enable significant career
growth
and
higher levels
of income.
Meet Our Master Guest Teachers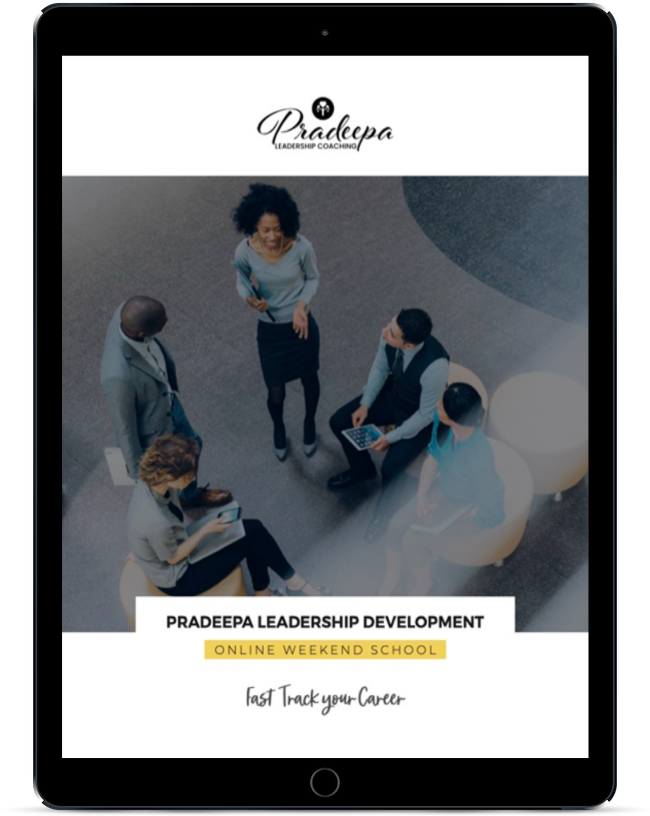 All you need to know about the school
Here you'll find all the details about the school, including an in-depth view of the curriculum, master guest teachers, and FAQ.
Why am I creating this school?
I genuinely believe anyone can be an AMAZING leader.
In today's corporate world, many people who want to become better leaders and create impact are primarily on their own to figure things out for themselves. Even if they are skilled leaders as managers, many are not trained coaches, teachers, and mentors who offer those skills to their team members. In many organizations, managers are overwhelmed with their busy day-to-day work and cannot provide the necessary guidance and support to their teams. Resources such as videos, books, and blogs can only help so far in improving leadership skills. I want to change that through my school.
This school combines all the best information, strategies, and ideas I have learned to unlock the full leadership potential of anyone who participates.
In my lifetime, I want to help as many leaders as possible achieve even greater success in life and their career and create the future they want.
Our world needs such leaders now more than ever!
Pradeepa Narayanaswamy is a Leadership and Executive Coach, a thought leader in the Agile space, a publisher of 2 books, an Amazon best seller, and a TEDx speaker. 
Her mission in life is to help develop impactful leaders to achieve greater success in life and become their powerful version of themselves.