LEADERSHIP & EXECUTIVE COACHING
From the OUTSIDE, it Looks Like You've Got it All Together in Your Career
As a professional who's been in your industry for over a decade, you're successful. And of course you are! You work hard. You're smart. You're a high achiever.
But… you're not happy.
None of your smartness is helping you figure out what to do. You know something needs to change. You just don't know what it is.
Maybe you are completely overwhelmed and you don't have any time for your family or friends. And self-care? That's your last priority right now.
Maybe your career trajectory is not going the way you wanted or expected it to. You're unhappy with where you are. Maybe you hoped that, by now, you'd be in a more senior position in your organization. Or maybe you don't want to be there at all, but quitting feels like too big of a risk. What if you can't find another job?
It doesn't have to be like this. I can help you figure out where you want to be and what your exact next steps are to get there. Together, we'll uncover the solutions that work best for you, so you can use your skills in a job that actually fulfils you, every single day.
Does this sound like you?
From the outside, it looks like everything is going great. But anytime someone says to you, "Congratulations on the success in your career!" your stomach clenches. Because you don't feel successful right now.
Maybe you feel totally overwhelmed, like you have to carry the weight of everybody around you. If you don't do it, it won't get done! Or at least won't get done properly. It's taking all of your energy, let alone your time. Maybe it even causes you physical and mental exhaustion and you don't have time for anything but work.
Or, maybe it's not other people's demands that are taking your time and energy, but your own dissatisfaction with where your career is. Don't get me wrong, you're definitely on a good trajectory — but it's not as good as you'd hoped. 
Part of you is desperate to get that promotion, maybe even to move into the C-suite. But the rest of you… doesn't think that's likely anytime soon. You already feel like people are going to figure out that you're not as competent as they think you are. And so, when opportunities come up, you don't go for them. You wonder, "What will everyone think?" Or maybe even, "who am I to go for this job?" 
Secretly, you think all of your colleagues are much better than you. You are not always sure what you are doing there. You might even make up for that by acting, speaking and dressing the way you feel a "successful" person would — even though doing that doesn't feel like the real you. Because if you don't pretend, you are going to get found out and you won't get a seat at the table (and you feel like you were lucky to get a seat at the table in the first place!)
Or maybe, you actually do feel like you could achieve the things you want to — but you have no idea how to get there, or what your next steps should be. Just thinking about it makes you feel completely overwhelmed and foggy, so you just shut down and do nothing. Maybe you have tried to do something about it! You've read the books, you've watched the inspirational TED talks. But nothing changes. Yet again. 
I'm Pradeepa and if you've read this far, there's something I'm certain about you:
I believe that you have the potential to knock it out of the park and be successful beyond your wildest dreams. Here's why:
You haven't given up on yourself yet. And so I know that the answers are in you, somewhere. All you need is a little help to draw them out.
For 21 years, I've worked in technology with brilliant leaders, C-suite professionals and executives like you. And what I have come to understand is that often, the solution to problems is closer than you think, as long as someone can guide you to them. I help overwhelmed but brilliant, high-achieving executives and leaders in fields like technology, medicine, the creative arts and finance, helping you get to exactly where you want in their career — and to enjoy the process (really!)
Know the exact next steps to take in order to get where you want to be
Be confident that all of your experiences, credentials and personality traits are seen by your team, your colleagues and your boss as valuable
Feel your workload is manageable and leaves room for you to have a life outside of work. You are clear on your priorities every day, knowing what to do and when
Take guilt-free time for your family and friends, actually being present with them. And even take time for self-care. You then role-model this kind of behavior for others, showing them that a successful career doesn't mean sacrificing your personal life
Be the kind of leader who is respected and trusted by your team, and you know they will go the extra mile for you because they want to
Be happy in and outside of work. Problems will still arise — it's life, after all — but when they do, you're clear on what needs to happen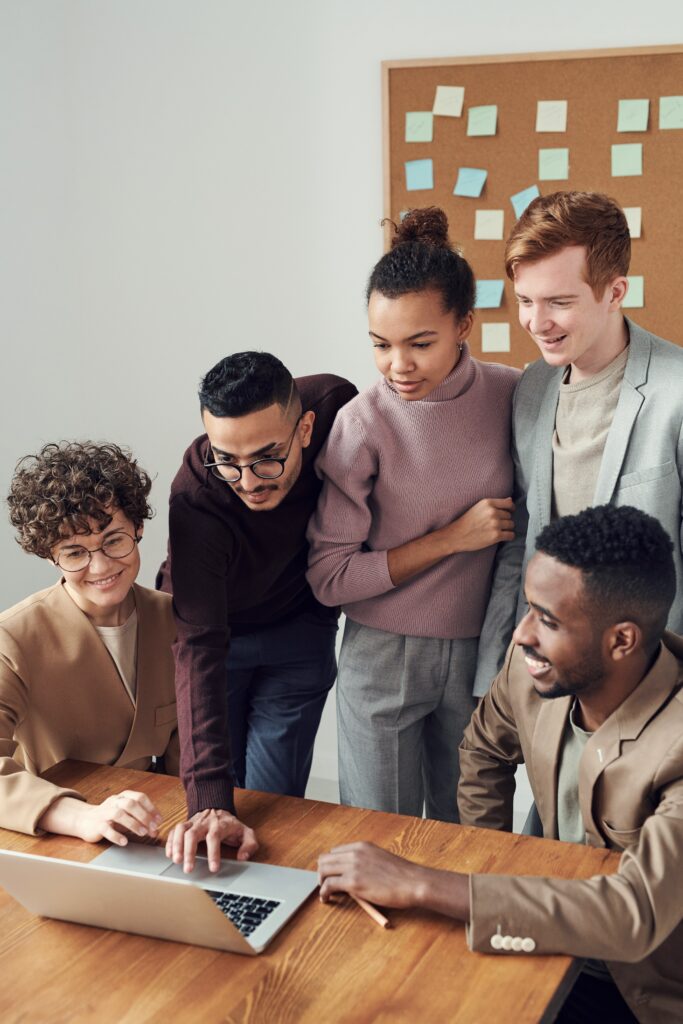 Together you and I will delve into what's holding you back and work out the best course of action for your situation and circumstances. I don't do "one size fits all" — that doesn't work for human beings! I don't have a blueprint. Instead, we'll make a YOU-print!
Our coaching sessions will take you from feeling completely stuck and overwhelmed, to being crystal clear on what you want, what you need to do to get there, and then to enjoying your career, getting the success you know you are capable of, and making a powerful impact.
First, we'll have a conversation, so we can figure out the best next steps. Let me be clear: if I don't think I can help you, I will let you know! But if it feels like a good fit for us both and I know we can do some powerful work together, I'll propose the best package for your needs. Typically, us working together will look like a 60-90 minute coaching session, every two weeks, with homework in between, based on your needs.
If you have gotten this far in your career, I know you can get to the next stage with a little help. It's going to be fantastic. You CAN have a career and life you are proud of, a legacy you leave, a great team you've built and make a meaningful impact in your organization and beyond. 
Send me a message, letting me know why you're reaching out, and giving me some details about what's happening in your life that you'd like some help with. You can find me at hello@pradeepa.coach or using the form below. Investment for one-on-one coaching begins at $3000 USD. Group coaching is also available, click HERE to find out more.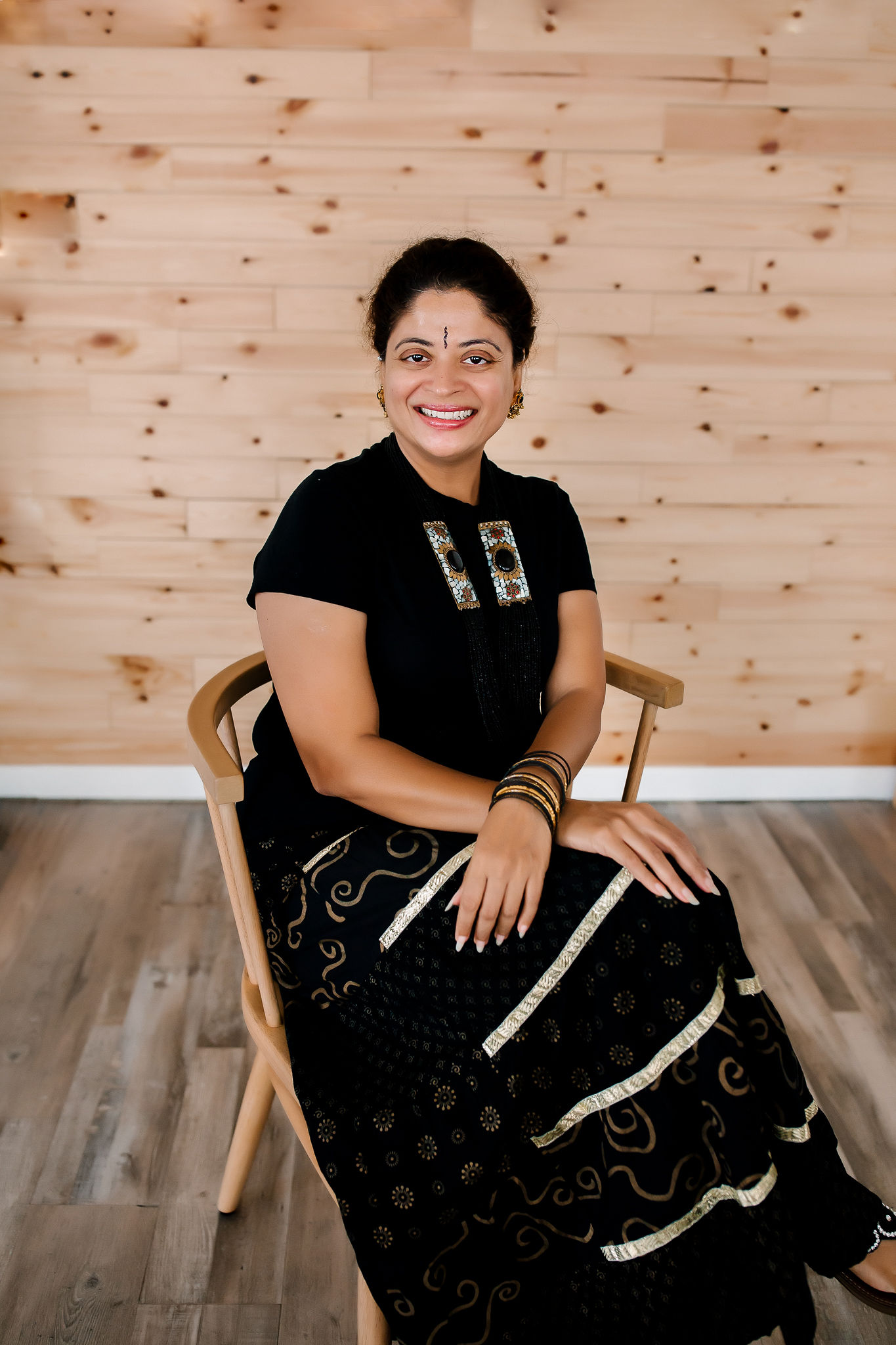 Pradeepa's coaching allowed me to elevate my leadership skills during a very challenging time in my career. I was reporting to a new boss, overseeing new areas of responsibility and supervising additional team members, including an executive. Pradeepa encouraged successful discussion through active listening and thoughtful questions. She provided valuable feedback and recommendations. As a result of my experience, I recommended that Pradeepa coach a number of other leaders throughout the organization, and I witnessed similar positive results with them.
Robin LeFevre
General Manager, Toyota Motors North America, Inc. Plano, USA
Coaches need coaches too, right?! Pradeepa was one of the first coaches I trusted to let "inside my head and heart." We connected quickly and our sessions always got to the heart of the topic at hand. One thing I loved from Pradeepa was the ease of communicating and exploring a topic from different points of view. The impact of these discussions lasted long after the session ended. Pradeepa can help you better understand your thoughts and organize your plan of action.
Ardita Karaj
President at Industrial Logic, Toronto, Canada
When I met Pradeepa, I was overwhelmed and unsure how to set up the priorities between family, work and my aspirations. Pradeepa helped me see my blind spots and get me to come to the clarity and key action steps I needed without me getting confused. Now, I know what to proceed with and why in order to bring sanity to my workload.
— Anit Patel
Business Agility & Executive Coach, Sydney, Australia
Pradeepa is an ideal mix of understanding without enablement. After a few weeks, I made big changes. My entire life has changed following our work together! Pradeepa has the ideal blend of soft strength and quiet confidence. I have no hesitation to refer her to anyone struggling to accept that their current situation is the best life has to offer.Pradeepa gave me the rocket fuel to start and launch the business and not just talk about it and the theory of it.
— Michelle Hlywa
Leadership Development Coach, Detroit, USA
The problem I brought to Pradeepa is that I was quite overwhelmed and had things organised in a hap-hazard way. I had trouble with dividing my priorities and not giving enough attention to each, leaving me feeling unproductive, and stranded. Thanks to our work together, I now reach my weekly goals and I feel fulfilled, and productive.
— Junaid, Mohammed
Advisory Consultant, Delhi, India