Unleash YOUR Hidden Power to Live, Love & Lead Better
You're a professional who has had success in your corporate career — but you're not happy with your work life. You want to be further along in your career, in a more senior position or perhaps in another job entirely but are not sure how to start. You find yourself not going for opportunities because you're not sure you're good enough. Or maybe your career is going great, but outside of work, you're not taking the time to take care of yourself — whether that's avoiding traditional "self-care", or spending every second of your life worrying about the smallest things.
Either way, your problem feels unsolvable. Every idea you come up with either doesn't help or just isn't realistic. You feel sure there is some way to get where you want to be, but you can't begin to think what that is.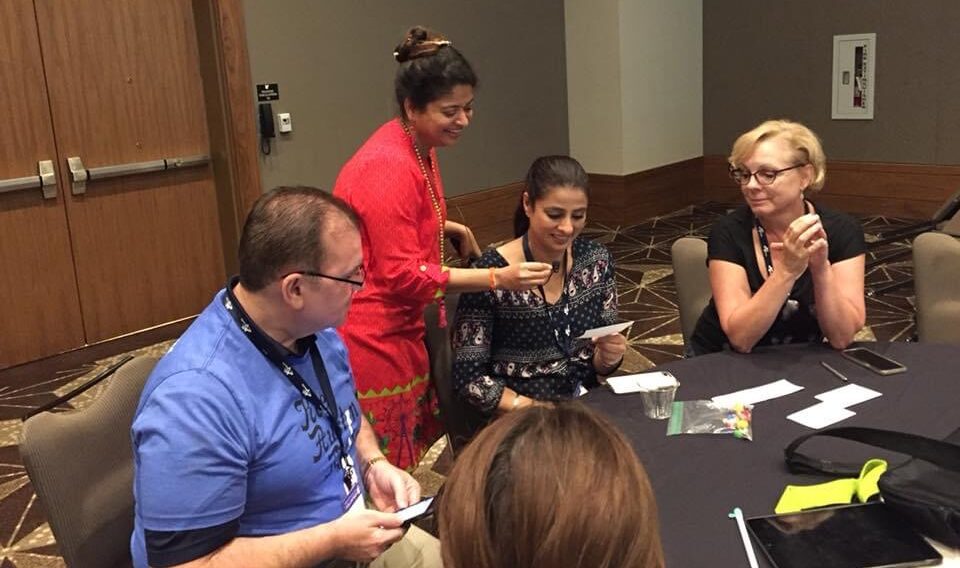 In this intimate (no more than 10 people) group coaching program, we will work together to get to the root of your issue and start to uncover solutions that will work in your specific situation and help you get the success and fulfillment in your work and life that you know you're capable of.
Even better? You'll be doing this in a small community of allies that truly understand where you're at. Trying to figure out what to do when others see you as already successful can feel very lonely. In this program, you'll be surrounded by others who are working through similar problems and who can offer you new perspectives along with the knowledge that you are NOT alone.
A happy work/life balance IS possible. Success in work (without selling your soul!) IS possible. During this six-week group coaching program, you will come up with concrete steps to take, support you as you take them and then celebrate with you when you finally reach those work and life goals!
"This group coaching program really helped me to understand the significance of putting on my own oxygen mask first."
Typically every Saturday 9–10:30am Central Time  for 6 consecutive weeks

Next Group Coaching Program : Jan 22, 2022 – Feb 26, 2022 – SOLD OUT
Upcoming Group Coaching Program : Apr  9 – May 14, 2022
Pre-session assessment, so I can understand your individual situation and incorporate your needs when I tailor the group program (value: $150)

6 x 90 minute group session (value: $1200USD)

1 x 30 minute 1-to-1 session with Pradeepa before the program starts, so we can get crystal clear on your aspirations and goals and hit the ground running (value: $350USD)

1 X 60 minute 1-to-1 coaching sessions with Pradeepa during the program, allowing your to make sure you take the learning from the group even deeper so you're set up to achieve your dreams (value: $500USD)
Total Value: $2200


Your investment for Unleash YOUR Hidden Power to Lead and Live Better: $600USD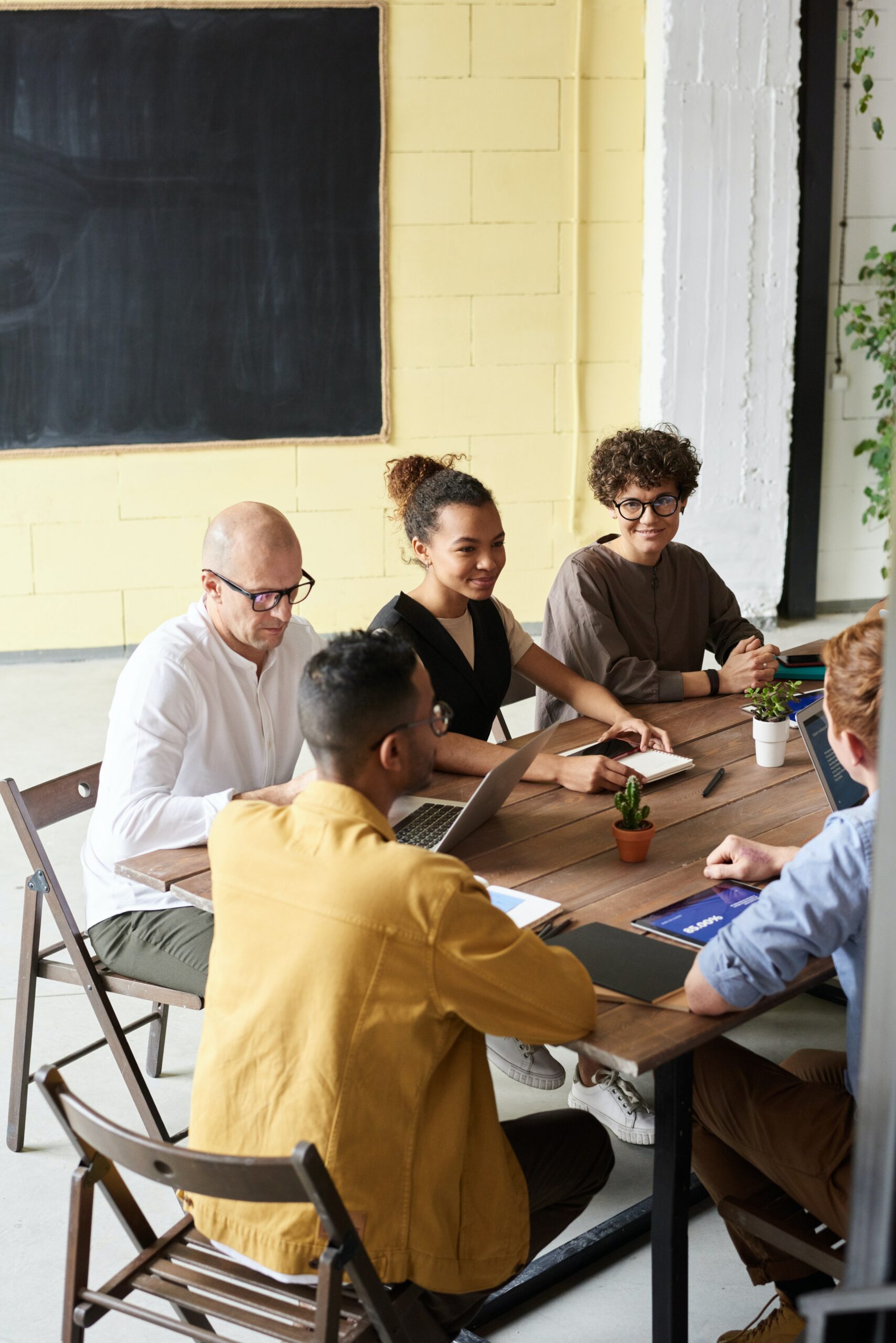 Let's be honest: You wouldn't be on this website if you didn't somehow believe your life could be different. I know that you have the answers for what to do next inside of you, you just need a little support to pull them out. I would LOVE to help you get there, along with a team of incredible supporters who understand where you're coming from and where you want to go.
Ready to take the steps you need to start feeling happy and fulfilled in your work AND the rest of your life?
Secure your spot for the next group coaching session using the form below.
This program is for you if you're someone who has had success in your corporate career but you want more out of your career or out of life. You feel like you need direction and support. You're not yet ready to invest in Pradeepa's full one-on-one program but you know you'd like help getting out of the rut you're in and achieving the success and happiness you're sure you're capable of.

Why am I offering this program?

I created this program for two reasons. When offering one-on-one services, I often have conversations with people who aren't quite ready to make that investment but are still keen to work with me, so I wanted to have an option that feels like an easier "yes". In addition, having run group coaching for over ten years, I see the power in the community. When you are working through your challenges alongside others, believe me when I tell you that I always see that increased motivation leads to incredible results and significant transformation!

Yes, It will vary from group to group depending upon the topics and needs. It will generally be in the form of watching videos, listening to audios, reading chapters in relevant books, taking specific action or exploring questions that were asked during the group sessions.

What if I can't make it live?

It will be up to the group discretion to record the session for their private viewing. Some groups are ok to record them and some are not. Even if one person in the group is not comfortable with the recording, the session will not be recorded. If the group agrees mutually and wants the recording, it will be made available to them through a file sharing service to be downloaded for their private use only.

Will my information be kept private?

If sessions are recorded, the files will be available to be downloaded for a week. After that it is deleted from the file sharing service. It is the responsibility of the attendees to download the recording within the given time.

What topics will we cover?

I customise topics to the group, however in past groups some examples of things we've covered are:

Harnessing the power of NO 

How to get clear on next steps when you're feeling stuck

How to fit in without having to pretend to be someone else

Claiming your power and never being a victim again

Addressing disappointment within relationships

Understanding and owning the power of your professional self
Thank you for investing your valuable time and efforts in coaching and guiding this wonderful team through the journey of self discovery and growth. Your coaching will reap tremendous results and create a larger impact within each one of us and organizations we serve. Many will also pay it forward to keep your legacy going.
— Mack Akhani
Senior Technology Executive, Dallas, USA
​​Pradeepa's program was one of the most unique coaching programs I have attended in my careerIt was highly effective in unlocking our potential. I highly recommend this program for anyone who would like to network, collaborate and enjoy some "aha" moments for themselves.
— Lavanya Chandrasekar
Director - PMO, Chicago, USA
Spending several weeks talking through common challenges that we as women leaders face at work and home was so meaningful. It helped us think through how to better live our lives. And but the camaraderie that we built with other women leaders facing the same obstacles was invaluable. Pradeepa knows just the right questions to ask to really get us thinking about how to take better care of ourselves while we continue our growth and development as leaders.
— Lesley Wallace
Principal Consultant, Slalom, Dallas, USA
Thank you for the association and the opportunity to be a part of the amazing group coaching program. Your coaching has not only added a memorable experience but has given real life value add. I look to take the learnings and the experience gained to further fare well in the projects l take up in future.
— Sreekar Pasupureddi
Senior Technology Leader, Milwaukee, USA
The program really helped me to understand the significance of putting on my own oxygen mask first! I am now intentional about taking care of myself—protecting the Asset that is me and not feeling guilty about it, which helps me to serve others better!
— Nidhya Palaniappan
Agile Coach, Toronto, Canada
Recently, I participated in a coaching group that Pradeepa organized. None of us knew one another in advance and we had a great many experiences that we could all share and discuss in order to move us along our paths. Pradeepa approached everything and everyone with love and caring. It was a very uplifting and positive experience—I'd definitely recommend working with Pradeepa in any of her future coaching groups.
— Laurie Irish-Duncan
Agile Coach, Plano, USA
Think you might want something more individual?